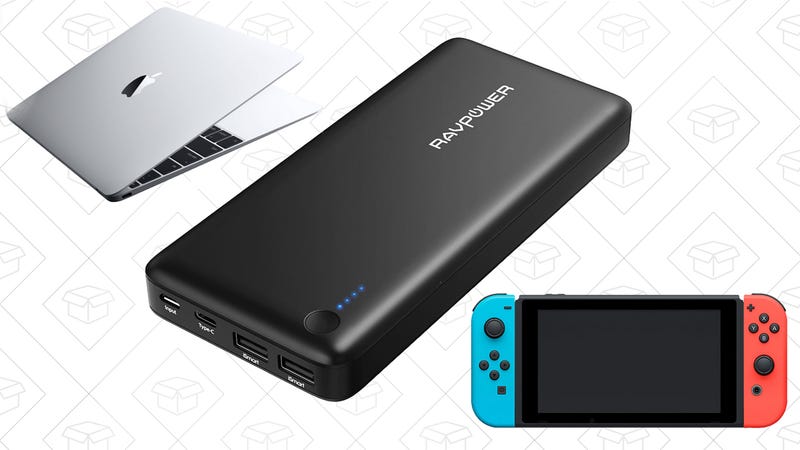 RAVPower USB-C Power Delivery Battery Pack, $56 with code KINJA058
There are only a handful of USB battery packs out there with USB-C Power Delivery, and this is the lowest price we've ever seen on one of them.
$56 gets you RAVPower's 26,800mAh battery pack, complete with a 30W USB-C port that can power a MacBook or Nintendo Switch at basically full speed, plus two regular USB ports as well. We posted a deal on a very similar Anker battery pack recently that cost more (though it did come with a USB-C Power Delivery wall charger, no small thing), and either one would be a great companion on a long flight.
---