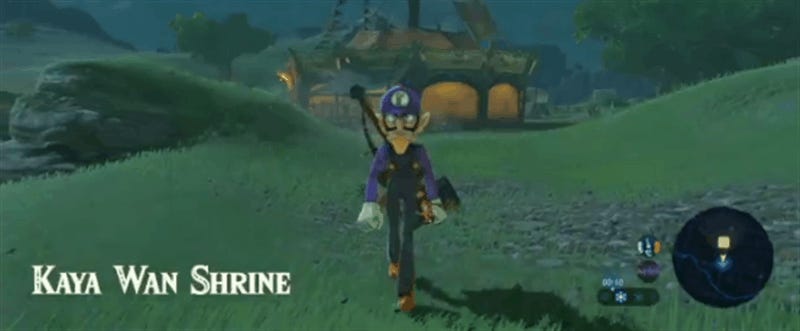 GIF
We've seen GTA, Mario and Minecraft modded into Breath of the Wild on PC, but now we are getting into the good stuff.
This Waluigi skin is by Hefty and DonkXProXAli, and I think we're about done here. I mean…
Yeah we're done here.
Those new to this and wondering how it's done, Breath of the Wild is running very nicely on PC because there's a Wii U version of the game and the #1 Wii U emulator is excellent.